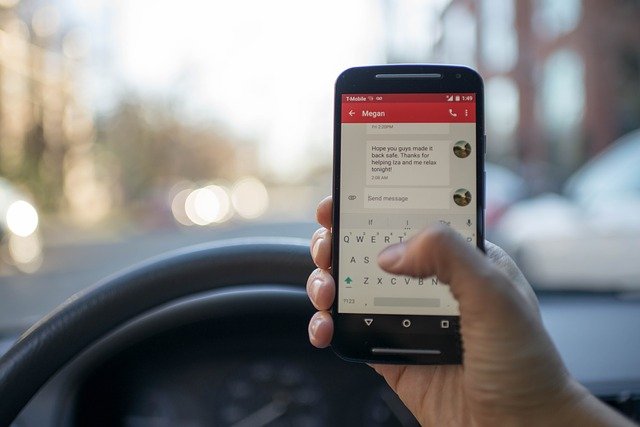 Three Alabama Seniors Win Scholarships from Morris, King & Hodge, P.C., for Essays on Dangers of Texting While Driving
Huntsville-based Morris, King & Hodge, P.C., has announced the winners of the law firm's fifth annual driver safety scholarship contest. Three high school seniors will share a total of $4,200 in scholarship money for their winning essays on the risks associated with texting while driving.
The winners for 2023 are:
First Place – Kensley Jones, a senior at Lee High School in Huntsville. She will be attending Mississippi State University in the fall where she plans to double major in Psychology and Criminology.
Second Place – Evan Barnett, a senior at Grissom High School. He plans to pursue a Biology degree at Birmingham-Southern College in the fall.
Third Place – Anna Waldrop, a senior at Guntersville High School. She will be attending the University of Alabama to pursue a degree in Nursing. After obtaining her Bachelor's, Anna plans to transfer to UAB to earn her Master's and become a Certified Registered Nurse Anesthetist.
To compete for the scholarships, students wrote original essays that detailed the hazards of texting while driving and discussed measures we can take to end the dangerous practice.
Every year, Morris, King & Hodge, P.C., sponsors a Driver Safety Scholarship program to increase awareness of the dangers of distracted driving. The law firm awards three scholarships to seniors graduating from high schools in Alabama who plan to attend college. More than 50 students entered the competition this year.
"Congratulations to the winners and to all those who participated," said Joe A. King, a partner at the firm. "We recognize that obtaining a college education provides opportunities to young people to pursue fulfilling careers and achieve their dreams. We are delighted to assist these deserving young people."
The attorneys at Morris, King & Hodge, P.C., have seen the tragic outcome of texting while driving far too many times. The firm frequently represents people who have suffered serious injuries in car crashes caused by distracted drivers.
Not only is texting while driving a very dangerous thing to do, it is also against the law in Alabama. State law makes it illegal to use a wireless telecommunication device to write, send or read text message through manual input. Drivers age 18 and under are banned from using a cell phone at all behind the wheel in Alabama.
Despite local laws and nationwide public information campaigns, far too many drivers – and particularly young drivers – continue to send and read text messages when they should be focused on driving safely. The attorneys at Morris, King & Hodge, P.C., hope that the efforts of the scholarship winners and everyone who entered the competition will work to reduce distracted driving.
About Morris, King & Hodge, P.C.
Morris, King & Hodge, P.C., is a Huntsville-based personal injury law firm that serves clients throughout Alabama. The firm represents clients in the areas of personal injury and wrongful death law, including car, truck, motorcycle and other motor vehicle accidents, premises liability and product liability. The firm also assists clients in matters involving workers' compensation, insurance disputes and business litigation.