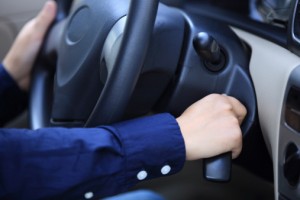 The auto industry is on pace to set a record this year for recalls due to vehicle defects.
Toyota recently recalled nearly 1.8 million vehicles in the United States for repairs of a number of problems, including airbags that could be deactivated and fail to inflate in car crashes. Worldwide, Toyota recalled 6.4 million cars and trucks.
The announcement by Toyota came on the heels of a recall by General Motors on some 2.6 million small cars to repair defective ignition switches linked to 13 deaths. The ignition switches can go from "on" to "off" or "accessory," cutting power steering and brakes and even stopping airbags from inflating in wrecks.
With 9 million vehicles recalled already this year, the auto industry could break the record of 30.8 million U.S. recalls in 2004, the Associated Press reported.
Toyota has agreed to pay $1.2 billion to settle a criminal investigation related to allegations that it misled consumers about unintended accelerations in some vehicles beginning in 2009. The feds suspect that GM also covered up safety problems starting in the early 2000s, and the company could face a Justice Department investigation.
Legal Action
Meanwhile, accidents involving recalled GM vehicles are leading to civil lawsuits. An Alabama man filed suit recently against GM, contending his daughter was killed when an ignition switch cut off in her Chevrolet Cobalt in December 2013, according to the Detroit Free Press.
The lawsuit claims the car could not be controlled after the switch went out, causing it to cross into the oncoming lane and hit an 18-wheel logging truck.
In the past, plaintiffs have prevailed in similar suits against auto manufacturers. According to the Free Press, a Bullock County jury returned a $122 million verdict against GM 12 years ago after a car crash disabled and disfigured a 12-year-old boy.
Manufacturers are required to make and market products that are safe and to warn of known hazards. A manufacturer may be liable for defective product that causes injuries or deaths.