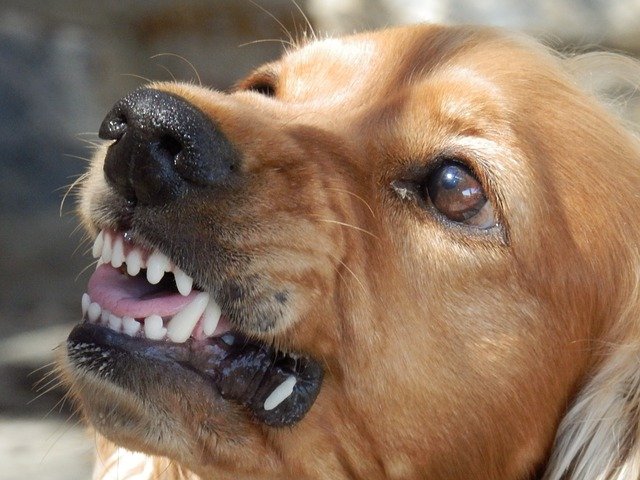 The warm summer months mean more people are spending more time outdoors. With children out of school for summer vacation, more kids are running around in parks, playgrounds, and neighborhoods. It is no wonder, then, that there is a noticeable increase in dog bites during the summer.
According to the New York Post, statistics show that, of the 4,611 dog bites reported in one year, more than half of those attacks occurred in the summer.
Some people believe that dogs become more aggressive in the summer because the warmer temperatures cause increased aggression. Most researchers think that the increase in attacks isn't directly related to the weather, however. Instead, secondary factors associated with summer are the reason why dog attacks increase during the summer months.
Reasons Why Dog Bites Are More Frequent in Summer
Dog bites occur more frequently in the summer for many reasons. For one, most dog attacks occur outside while people are walking their dogs or when dogs are roaming free or are otherwise not properly restrained. It stands to reason that with more people outside, there is a higher chance of encounters with unfamiliar or aggressive animals that may attack.
Furthermore, during the summer, children are out of school, meaning they are also spending much more time playing outside in the presence of dogs. Attacks on children account for about half the reported dog bites in the country. Kids are more likely to need emergency medical attention after an attack. Children are also less likely to recognize warning signs in an aggressive dog and may unwittingly put themselves at risk of being bitten.
Usually, a dog will bite because it feels threatened, is scared, or is trying to protect its home or owner. If a dog is introduced to an unfamiliar place or people (which tends to happen more during the exciting summer months), they are more likely to feel uncomfortable and could lash out.
What to Do If a Dog Bites You
The most important thing to do after a dog bite is to seek immediate medical attention. Some very minor dog bites can be treated at home with first aid, but it's always best to visit a doctor to be safe.
Severe dog bite injuries may require emergency medical treatment. Use your best judgment and call 911 if you believe it is necessary.
Once the immediate medical crisis is under control, report the attack to the dog's owner. Contact a personal injury attorney for legal help with pursuing a claim. In most cases, the dog owner's insurance coverage will pay the damages, meaning you don't have to worry about taking money from the friend, relative or neighbor who owns the dog.
How Do I Know If I Have a Dog Bite Case?
Alabama law states that an owner is liable for their dog's actions if the bite occurred on their property, or if the dog chased someone off the property before biting them. However, you may have to prove that the owner was aware that their dog was aggressive or capable of violence to secure compensation.
If you or someone you love has been bitten by a dog, Morris, King & Hodge, P.C., can help. We are dedicated to providing aggressive and compassionate legal advocacy for victims of dog attack injuries in our community. To speak with an experienced Huntsville dog bite lawyer from our team, schedule a free case evaluation by calling us or contacting us online today.