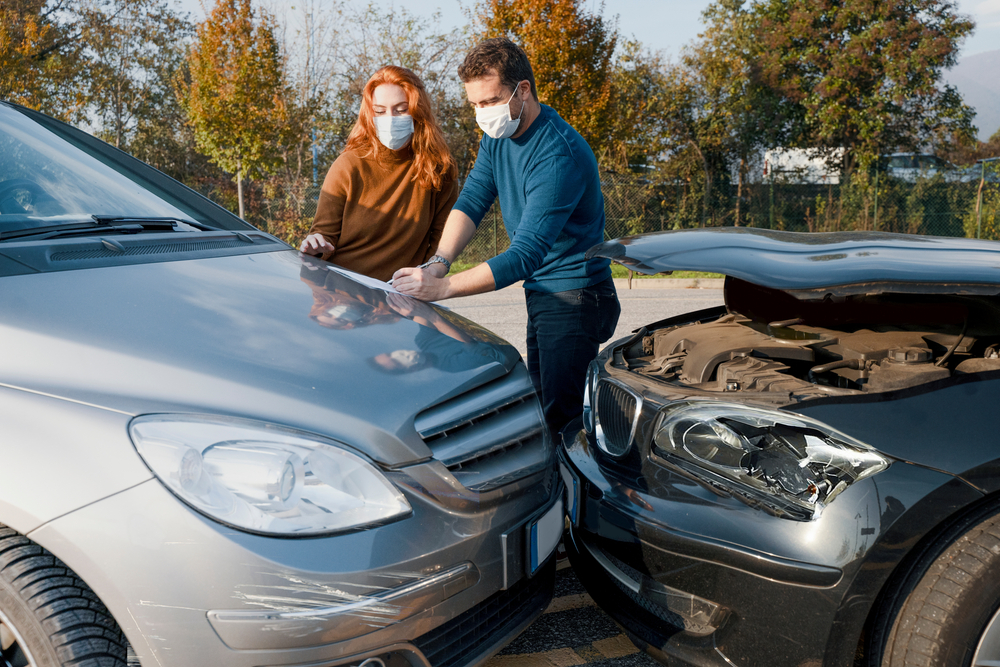 In response to the COVID-19 pandemic, most of the nation locked down to slow the virus's spread in March 2020. As a result, there were significantly fewer vehicles on U.S. roads and highways.
With fewer cars on the roads, you would have expected fewer accidents, as well. Though that was true for some states, overall, the number of traffic accident fatalities did not decline. Instead, deaths sharply increased.
While the pandemic lockdown removed millions of drivers from the roads, it did not discourage others from taking advantage of the open highways. They took it as an invitation to drive recklessly. They ignored traffic safety laws and went way above speed limits, causing the number of speed-related deaths to soar. During COVID-19, car accident fatalities more than doubled in many states.
If you were injured or a reckless driver killed a loved one during the COVID-19 pandemic, you need a highly knowledgeable lawyer to fight for your rights and seek the full and fair compensation you deserve.
Our attorneys at Morris, King & Hodge, P.C. have earned recognition from respected organizations for our commitment to service and excellence. We have received awards from Best Lawyers and Super Lawyers. Also, we hold Martindale-Hubbell's AV Preeminent rating – the highest given for legal ability and ethical standards.
Our legal team is available to talk to you. We are here 24/7 to discuss your case's details and answer your questions regarding your legal rights. We offer a free, no-obligation consultation. Call us or contact us online now for a free case review.
Statistics on Car Crashes Deaths During COVID-19
The National Safety Council, a leading nonprofit safety advocate, released the following staggering statistics:
42,060 people died in crashes in 2020.
The number of fatalities increased by 8 percent over 2019. This is the first time that the number of deaths rose in four years.
The per-mile-driven rate of U.S. deaths from vehicle accidents went up by 24 percent in 2020. This marked a 13-year high despite fewer miles driven by Americans during the pandemic.
The increased number of car accident fatalities is the highest estimated year-over-year jump since 1924, over 96 years ago.
4.8 million people were seriously injured in crashes in 2020.
Why Accident Deaths Have Spiked
According to the National Highway Traffic Safety Administration (NHTSA), speed was the main reason for the increased car accident rate. Also, tests of drivers involved in traffic crashes show that there has also been an increase in the use of alcohol, marijuana, and opioids.
Some states have also observed an increase in risk-taking behavior on the roads. According to an article on the WAFF 48 website, traffic in Minnesota decreased by 60 percent during the COVID-19 lockdown. However, the Minnesota Public Safety Department's Office of Traffic Safety reported that the reduced congestion increased the amount of lane space for drivers to use and, in some cases, abuse.
In 2019, the Minnesota State Patrol wrote 1,068 speeding tickets to drivers who drove over 100 mph. This was more than double the amount from 2019 when only 500 tickets were issued for similar violations. Crashes resulting from such extreme speeds can be catastrophic. Not surprisingly, Minnesota reported 395 traffic accident fatalities, an increase of almost 9 percent from the previous year.
How the Pandemic Decreased Drivers on the Road
When the pandemic hit, many states imposed shelter-in-place or stay-at-home orders to slow down the spread of the COVID-19 virus. Others limited public and private gatherings. For the most part, only essential workers were allowed to drive to and from work. As for others, travel was limited to essential errands, such as grocery shopping, banking, and getting gas.
In essence, the lockdown resulted in a significant decline in travel. Nationwide, there was a 13 percent drop in the total miles driven by motorists. According to NHTSA, daily trips decreased by as much as 35 percent. Some states experienced a substantial reduction in traffic volume. Throughout the country, there were very few drivers on the road for several months.
How to Prevent Car Accidents
With the vaccinations of Americans underway, many states are seeing an increase in traffic to pre-pandemic levels. Despite that, the high number of speeding drivers is continuing.
To prevent further increase in pandemic car accident deaths, the National Safety Council is advocating for specific measures to be put in place, including the following:
Infrastructure improvements
Equitable enforcement of traffic laws throughout all communities
Reducing speed limits for various roadway designs
Installation and utilization of automated enforcement measures
Mandatory ignition switch locks for convicted drunk drivers
Upgrading seat belt laws from secondary to primary enforcement
Graduated licensing systems for all new drivers under 21
Passing or reinstating motorcycle helmet laws
Adopting of community and municipality comprehensive programs for pedestrian and bicyclist safety
Mandatory or voluntary adoption of new automotive safety technologies in vehicles to help reduce crashes or lessen the impact of injuries and fatalities 
Contact a Car Accident Lawyer for Help
If you have been involved in a car accident in Huntsville or surrounding areas of Alabama, contact Morris, King & Hodge, P.C. right away. Our experienced car accident lawyers can help you pursue the most favorable outcome for your case. We are ready to review the circumstances of the crash and discuss your legal rights and options.
Call us or contact us online now for a free, no-obligation case review.