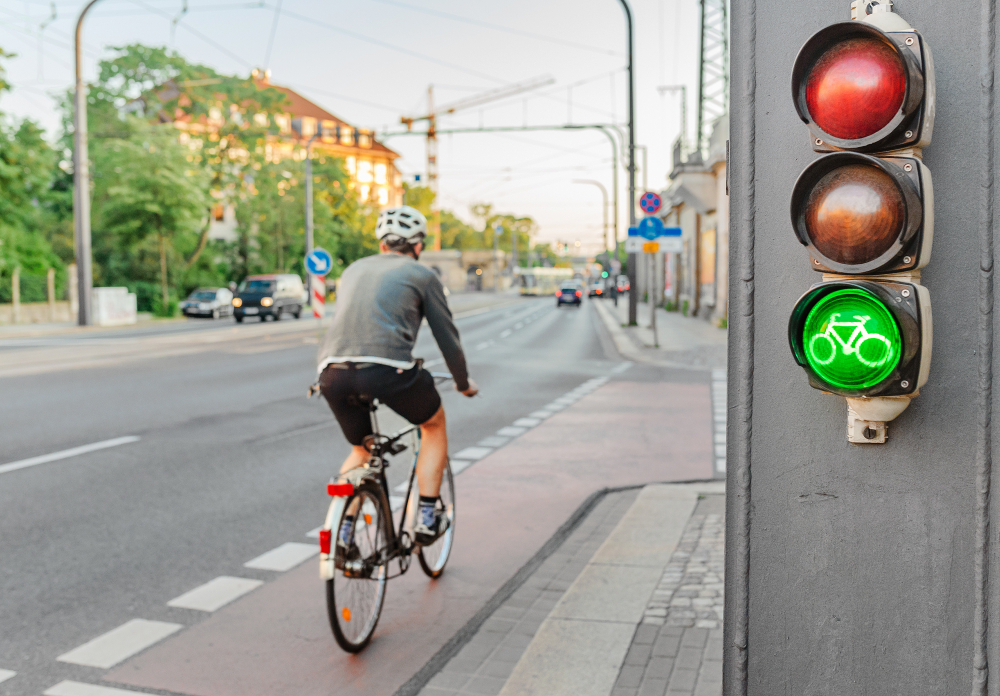 A recently updated report from the National Transportation Safety Board (NTSB) recommends improving infrastructure, increasing helmet use, and increasing cyclist visibility, among other suggestions to improve bicycle safety.
The NTSB, the U.S. federal agency that evaluates civil transportation accidents, released their report entitled "Bicyclist Safety on U.S. Roadways: Crash Risks and Countermeasures" late last year. The last time the agency released a bicycle safety report like this was 1972, nearly 50 years ago.
Bicyclist Safety on U.S. Roadways: Crash Risks and Countermeasures Report Overview
The report is directed at other federal and state agencies, as well as cyclists. It has been prepared and released by the NTSB to address the growing use of bicycles for transportation and the recent rise in bicyclist deaths in traffic accidents.
In 2017, for example, 806 cyclists died in crashes with other vehicles, which is more than twice the number of deaths resulting from aviation accidents that year.
Bicyclists are more vulnerable in vehicle crashes because they have very little or no protection, and are difficult for drivers of larger vehicles to see, especially at night and on sparsely lit rural roads. The report found that some existing requirements related to bicycles, such as visibility standards established decades ago, are outdated and should be modernized in order to save lives.
Bicycle Accident and Injury Statistics from New Report
Americans each bike 30 miles per year, on average – the shortest distance compared to 13 other countries.
857 cyclists died in crashes in 2018, which is a 6.3% increase over 2017.
Fewer than half of all cyclists wear helmets.
Less than 0.2% of Alabama workers ride a bicycle to get to work.
65% of collisions involving bicycles occur at intersections.
The most dangerous states to operate a bicycle in are California, New York, and Florida. These states have the highest rate of bicycle fatalities as a percentage of all traffic deaths, at 3.51-4.96.
Alabama is on the safer end of the spectrum, at 0.51-1.00.
Potential Plans to Improve Bicyclist Safety and Reduce Injuries and Fatalities
Some of the findings the report offers include:
Cyclists should follow traffic rules, use lights and reflectors at night to increase visibility to other traffic, and wear a helmet.
Cities should design infrastructure separating cyclists from other traffic.
Cities should add better right-of-way indicators, such as color, signage, signals, and pavement markings, at intersections to reduce accidents.
Drivers should reduce traffic speeds to lower the likelihood of a fatal crash.
Contact Morris, King & Hodge, P.C. for a Free Consultation After a Bicycle Accident Injury
If you've been injured in a bicycle accident that wasn't your fault, you may be entitled to compensation to help with your medical bills or for pain and suffering. Call the bicycle accident lawyers at Morris, King & Hodge as soon as possible.
Bicycle accident injuries can be devastating, and your recovery and health are your first priority. Our experienced legal team is ready to handle your case while you focus on what's important. Call us or complete our contact form today to set up a free consultation.