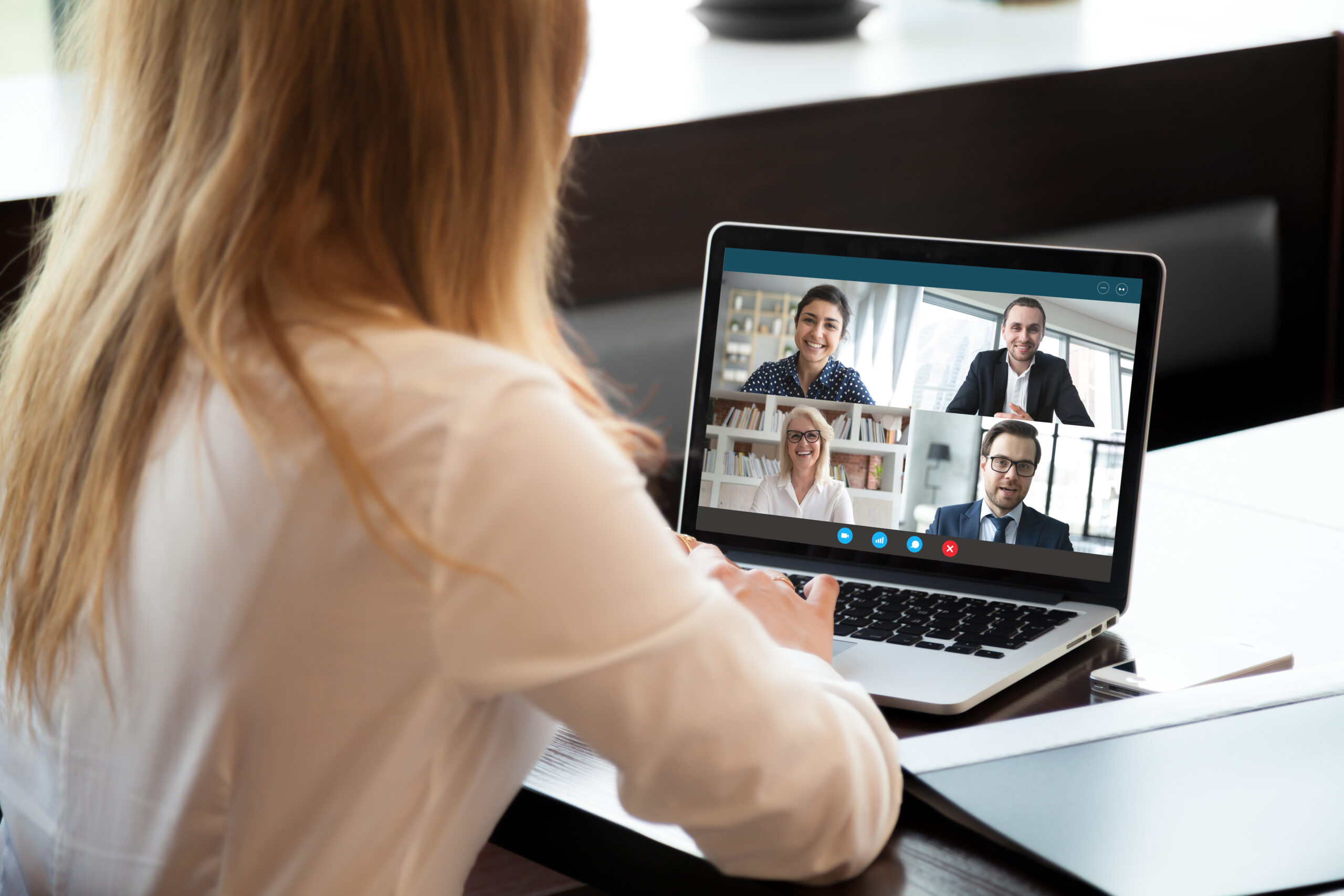 The COVID-19 pandemic has forced significant parts of many people's lives online. Videoconferencing has become a common way to connect with other people when in-person contact is unsafe or otherwise impossible. Zoom is one of the most popular and trusted video conferencing platforms available for conducting these virtual meetups.
The legal team at Morris, King & Hodge, P.C. supports the social-distancing guidelines recommended by U.S. and Alabama health officials. We also understand that many of our clients still need consistent, safe, and reliable access to qualified legal representation during this difficult time.
To ensure we do our part to keep our community safe as we help clients like you, our lawyers are now available to meet remotely over video using Zoom technology. Whether you're a potential client who needs an initial consultation or you've already been working with us for some time, we believe you will discover that Zoom meeting software is both simple to use and secure enough for even the most sensitive conversations.
If you have never used Zoom as a videoconferencing tool before, or if you're simply in need of a refresher, continue reading or contact the attentive staff of Morris, King & Hodge, P.C. by phone or online to learn more.
Getting Set Up for Your Zoom Video Conference
How exactly do you start using Zoom videoconferencing software for your remote meeting with our personal injury lawyers?
Your first step will be to download the Zoom videoconferencing app, which is available free of charge. You'll need to download the correct version for your particular device, which may be a computer, a tablet, or even your cell phone.
Zoom supports Windows, macOS, ChromeOS, Linux, Android, iOS, and even BlackBerry platforms. You may download the appropriate software for your device below:
After you have the app downloaded, you'll be ready to launch it and use Zoom during your remote legal consultation with Morris, King & Hodge, P.C. Before your consultation begins, you can expect our team to email you a unique invitation link to your confidential, scheduled Zoom meeting with us. When it's time to join the meeting, you can click on the "Join Zoom Meeting" link in this email, which will then prompt you to download or launch Zoom.
If you haven't already downloaded the app, you can do so at this point. However, please keep in mind that the download may take several minutes to complete, so it's a good idea to start the download ahead of time. If you have already downloaded the app, simply click on the "Open Zoom.us" link to launch the program.
Understanding the Basics and Features of Zoom
After the Zoom software has launched, you'll be presented with a screen that will ask for your Zoom meeting ID. This meeting ID is a unique code assigned to every Zoom meeting to ensure it is confidential and secure. Your meeting ID will be included in the same email you received with your meeting invitation link. Copy and paste this ID number from your email into the appropriate field to join the meeting.
Before you appear in the virtual meeting room, you will have the option to mute your audio or disable your video. If you are comfortable with it, our team would appreciate it if you kept both audio and video features enabled. That way, it will be easier for us to see you, hear your concerns, and communicate back to you. After you make sure your audio and video are both enabled, click the "Join" button to enter the remote meeting room.
During your meeting, our team will be the designated Zoom host, while you will be the attendee. This means that we will handle most of the technical aspects of the meeting once you join, and you'll mostly be able to participate as though you were having a normal conversation. However, it may be useful for you to understand some of the specific features Zoom has to offer during the meeting:
Mute Button – Located at the bottom left of your Zoom meeting screen, this button simply toggles the sound from your own microphone on or off during the meeting.
Share Screen Button – Located second from the far right at the bottom of your screen, this button allows you to share your screen with our team. This can be useful if you want us to see documents or other saved files on your device.
Chat Button – Located at the bottom right of your Zoom screen, this button lets you send text-based communications to our team during your meeting. When you open the Zoom Chat feature, there will also be a File button at the bottom right of the chat window, which you can use to send photos, files, or other documents for us to download.
Video Appearance Guidelines and Information in a Zoom Meeting
Generally speaking, your appearance will not be terribly important to us during your remote Zoom consultation. We will be focused on answering your questions and gathering information about your case. However, being able to see you clearly during these meetings can be very helpful for us as we do our best to listen attentively and understand your situation.
Here are a few tips to consider when setting up your space for a Zoom video conference:
Use a light source located behind your camera, above or to the side of your screen. If the light source is behind you, your face will likely be in shadow, which may make it difficult for us to see or understand you.
Use natural light rather than artificial light, which can be harsh and distracting. Also, avoid using any virtual Zoom backgrounds, which are fun features, but can also be somewhat intrusive during the consultation.
Position your device so that its camera is at your eye level or just a little bit higher. Make sure it has a clear, unobstructed view of your face, and try to situate yourself approximately three feet away from the lens.
What You Need to Know About Zoom Privacy and Security
Our team understands that if you've never used a videoconferencing app before, you may feel concerned about the security and privacy of your conversation with us. You should know that Morris, King & Hodge, P.C. uses Zoom specifically because the platform is an industry leader in secure messaging, file sharing, and content encryption.
The latest release of Zoom 5.0 aligns with industry encryption standards and guarantees end-to-end security for all content shared through the platform.
If you have any questions or concerns about using Zoom for your videoconference with our team, or if you need to schedule a remote consultation for your personal injury case, call us today or contact us online to get started.