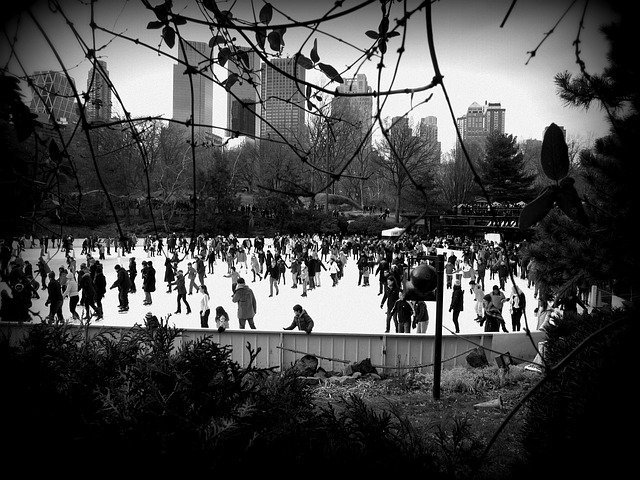 Ice Skating in the Park is back by popular demand this winter season, and the personal injury attorney team at Morris, King & Hodge, P.C., is thrilled to sponsor this wonderful event for the Huntsville community. We look forward to joining our friends and family out on the ice as we experience downtown Huntsville from the rink.
The flurry of skating fun will begin on November 16 as Big Spring International Park transforms into a winter wonderland. Skating in the Park is open seven days a week. Before you arrive ready to skate, make sure you check the Huntsville Museum of Art website to make a note of any special hours.
The skating rink will sit directly behind the Huntsville Museum of Art, inviting skating enthusiasts and newcomers alike. Admission for skaters age 10 and up is $15. For groups of 10 or more people, the price is a bit lower at $13. Admission for younger skaters, age 9 and under, is only $10. If you have your own ice skates there is a $5 discount, but don't worry if you don't own skates. Skating in the Park has got you covered!
Ice skating for the first time can be challenging, so help yourself out by making sure that your laces are fastened tightly and that you're not wearing anything that you might trip over. There is no shame in holding onto the wall until you build your confidence. If you don't have much luck on the ice, Skating in the Park has scooters for $5 which will stabilize you as you glide along the ice with everyone else.
If you're an Alabama native, you understand how rare it is to have the chance to get on the ice. Before you show up at Skating in the Park make sure you are prepared. Even on sunny days, you'll want to make sure that you have your jacket on hand because the ice is always cold.
Children's birthday parties are extra special at Skating in the Park. If you are looking for a new and exciting way to celebrate your child's birthday, let the Huntsville Museum of Art help you out. Parties include a one-hour creative activity in the museum and then a chance to get out on the ice afterward. Contact the museum today to plan a magical party that your child and their friends will never forget.
Skating in the Park will even be open on holidays, so make some extra special memories with your family on Thanksgiving, Christmas, and New Year's. Bring your friends to the rink bundled up and ready to have a great time.