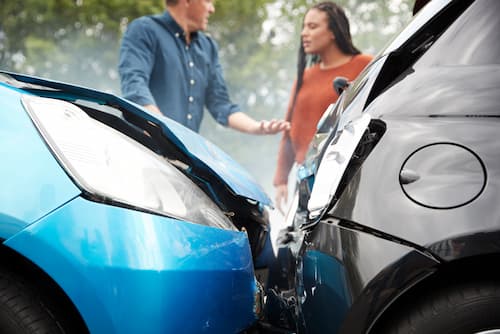 If you've been injured in a car accident, you might be wondering if you can take legal action against the person who was responsible for the crash. Because each state in the U.S. operates under either a "fault" or "no-fault" system, it's crucial to understand what this means. Here, we'll discuss which system Alabama uses.
What Is a No-Fault State?
A no-fault state requires specific coverages as part of an auto insurance policy. That includes personal injury protection (PIP) coverage. PIP can pay for medical expenses, rehabilitation, lost wages, and other compensation related to a car crash victim's injuries.
That means if you, or your passengers, are injured in an accident, your auto policy's PIP coverage would come into play in a no-fault state. PIP may cover many expenses up to a limit set by the policy or state law.
Suppose you need compensation for costs exceeding your policy limits or compensation for losses such as property or vehicle damage. In that case, you could file a claim with the other driver's insurance company.
Is Alabama a No-Fault State?
If you were involved in an accident in Alabama, you might wonder if Alabama is a no-fault state for auto accidents. The answer is no.
Alabama is a fault state. In Alabama, the person who causes an accident is typically responsible for any costs related to the crash. To recover your losses when you're hurt, you may need to bring a claim against the at-fault driver's liability auto insurance.
What Happens After Getting into a Car Accident in a Fault State Like Alabama?
When you're in a car accident in a fault state like Alabama, you need to understand what happened and what your rights are. Under Alabama auto accident laws, liability will depend on who caused the crash and how their actions contributed to any injuries.
Following an accident, you'll need to:
Understand precisely what happened and who could be at fault for an accident. Remember that the time after an accident can be confusing, so it's best to let investigators figure out what happened.
Determine what coverage you have. Although Alabama is a fault state, you may have optional coverages that could help you through this time.
File a claim with the at-fault driver's insurance. If a driver has liability insurance, as required by law, you may be able to seek compensation from that policy.
Bring a car accident lawsuit. In some cases, the at-fault driver's insurer may refuse to agree to an appropriate settlement during negotiations. It may be necessary to pursue a case in court to pursue full coverage of your losses.
File a claim with your auto policy's uninsured motorist (UM) or underinsured motorist (UIM) coverage. In some situations, the at-fault driver might not have any valid insurance coverage or not enough to pay for all your losses. In that situation, you might be able to turn to your auto policy's UM/UIM coverage.
Contact Our Experienced Alabama Car Accident Lawyers Today
If you were injured in a car accident, contact Morris, King & Hodge, P.C. now. We've been helping the people across North Alabama since 1966. We're ready to put our decades of experience to work for you.
We're dedicated to top-level service, and we offer a free case review to help you understand your options following an accident. For your free consultation, reach out to us now.