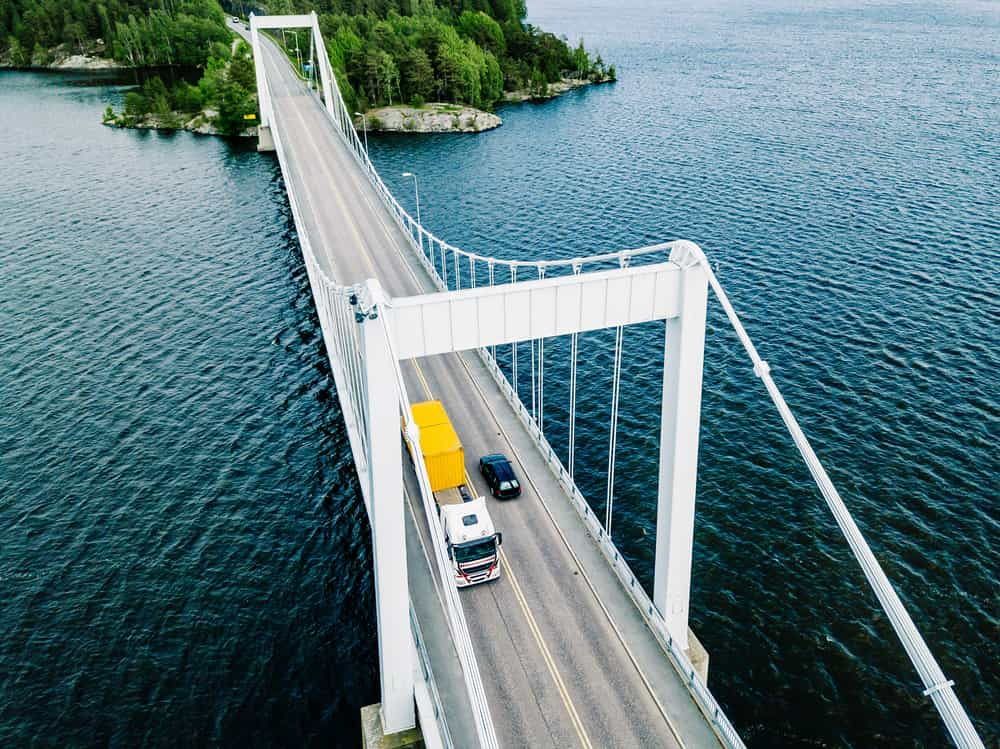 Were you hurt in a crash with a heavy truck in Lacey's Spring, Alabama? The Lacey's Spring truck accident attorneys at Morris, King & Hodge, P.C., are ready to evaluate your case and help you understand your legal options.
Contact us today for a free, no-obligation consultation to learn more about how we can help you seek maximum compensation for all your losses.
How Our Lawyers Help People Hurt in Truck Crashes in Lacey's Spring
Our lawyers are relentless advocates for truck accident victims and their families in Lacey's Spring. When you come to us for help after a truck accident, we can help you by:
Answering your questions and helping you explore your legal options in a free case review
Conducting an independent investigation into the causes and consequences of the accident
Identifying liable parties and uncovering valuable evidence and information for your case
Communicating with insurers and other parties on your behalf to take the pressure off you
Interviewing witnesses and working with experts like accident reconstruction specialists
Negotiating forcefully to demand fair compensation for your truck accident injuries and losses
Taking your case to court and representing you at trial if settlement negotiations stall out
What Makes Truck Accident Cases Different?
Here are a few key ways truck accidents differ from car accidents:
Weight – The heavier a vehicle is, the more force it will transfer on impact. Even without a fully loaded trailer, a truck is still several times heavier than most cars and can cause devastating injuries and damage in the event of a collision.
Stopping distance – A truck's weight makes it harder for the driver to slow or stop quickly. As a result, trucks are often traveling faster when they're involved in collisions, which further increases the force of impact and commonly results in considerable destruction.
Blind spots – Truck drivers have large blind spots on all sides of their vehicles. This means truckers are much more likely to overlook other vehicles in their surroundings and crash into them at full speed.
Insurance claims and lawsuits over truck crashes are often much more complex than a typical passenger car crash. Several parties could be liable for the crash, including the truck driver, the driver's employer, the trucking company, the owner of the truck and trailer, the cargo company, and others. Each party likely has its own insurance coverage and attorneys. Because commercial trucking policies often provide $1 million or more in insurance coverage – and because the injuries from truck wrecks are so severe – you can expect the insurers to put up a fight.
Truck accident cases can also be more complicated due to the numerous regulations that govern the trucking industry, such as hours of service (HOS) rules, inspection requirements, and licensure requirements. Truck crash cases may also involve more types of evidence, such as data from electronic data recorders (black boxes), driving logs, maintenance records, and more.
The complexities of a truck accident case make it even more important to work with an experienced personal injury attorney like the ones at Morris, King & Hodge, P.C.
Types of Trucking Accidents in Lacey's Spring
Some common types of truck accidents in Lacey's Spring include the following:
Sideswipe truck accidents, which involve the side of a truck colliding with the side of another vehicle moving parallel to it
T-bone truck accidents, which occur when the front end of a truck crashes into the side of another vehicle at a perpendicular angle or vice versa
Head-on truck accidents, which happen when the front end of a truck crashes into the front end of another vehicle traveling in the opposite direction
Rear-end truck accidents, which involve a truck striking the rear of another vehicle or vice versa
Wide-turn accidents, which happen when a truck swings out too wide to make a turn and collides with another vehicle in an adjacent lane
Underride truck accidents, which occur when a vehicle slides underneath the trailer of a truck
Jackknife truck accidents, which happen when the cab of the truck and the trailer fold in toward each other, forming a 90-degree angle
Rollover truck accidents, which happen when a top-heavy truck flips over onto its side or roof
Causes of Trucking Accidents in Lacey's Spring
Common causes of truck accidents in Lacey's Spring, AL, include:
Failing to check blind spots
Failing to signal turns
Following too closely
Speeding or going too fast for conditions
Distracted driving
Drowsy driving
Driving under the influence
Mechanical defects
Failure to yield the right-of-way
Reckless or aggressive driving
Types of Injuries from Truck Crashes
Truck accidents commonly result in particularly severe injuries, such as:
Broken bones
Burn injuries
Traumatic brain injuries (TBI)
Spinal cord injuries and paralysis
Back and neck injuries
Joint damage
Crushing injuries and compartment syndrome
Internal bleeding and organ damage
Emotional trauma
Who Could Be Liable for a Truck Accident?
Determining liability for truck accidents is more complex because of the many parties involved. Depending on the circumstances, any of the following parties could be liable:
The truck driver
The truck owner
A trucking company
A cargo loading team
The owner of the cargo
A truck parts manufacturer
A truck mechanic or shop
A government entity
How Our Lawyers Will Fight for All Compensation Available to You
Filing a truck accident claim can sometimes feel like stepping into a maze. Each responsible party could have its own separate insurer, and each insurer could have a different process and negotiating style. Dealing with all these variables can be a headache, but the last thing you want to do is leave money on the table. That's where the help of a knowledgeable lawyer comes in.
From identifying all liable parties to handling claims with numerous commercial insurance companies, the attorneys at Morris, King & Hodge, P.C., can help you demand the full recovery you deserve. Depending on the circumstances, this could mean getting compensation for:
Medical bills
Lost wages
Lost earning capacity
Pain and suffering
Lost quality of life
Car repairs
Steps to Take After Being Involved in a Semi-Truck Accident
After a truck accident, your health should be your priority. The first thing you should do is seek medical attention so a professional can diagnose, treat, and document your injuries. Once your condition is stable, you or someone you trust should gather the following information:
Contact and insurance details for the truck driver
Contact information for the trucking company, if applicable
Contact information for witnesses to the accident
The specific location of the crash scene
A description of the weather, road conditions, and anything else of note
Photos of the accident scene and your injuries
Once you have the necessary information, you should hire an attorney immediately. The sooner your legal team can start building your case, the better your chances of securing full compensation.
Contact Our Lacey's Spring Truck Accident Lawyers for Help
Over the last six decades, the Lacey's Spring commercial truck injury lawyers of Morris, King & Hodge, P.C., have secured millions of dollars for deserving clients throughout Alabama. We work on a contingency basis, meaning you won't pay us anything unless we win compensation for your case.
Contact our compassionate team today to discuss your case with a personable attorney.