The attorneys at Morris, King & Hodge, P.C., are committed to assisting people who have been seriously injured in an Albertville car accident, truck wreck, and other types of personal injury accidents in Albertville. Our attorneys understand that your family is going through a difficult time if you or your loved one has been seriously injured and is unable to work. It would be best if you had legal guidance you can trust and compassion to move forward. Our personal injury attorneys are here to help you.
Have you suffered a serious injury in Albertville, Guntersville, Arab, or elsewhere in Marshall County due to someone else's careless conduct? Before you try to deal with their insurance company on your own, it is a good idea to have a knowledgeable personal injury lawyer review the accident and explain your legal options. Our injury lawyers are available to discuss the details of your accident and hear your concerns. We treat people with individual respect and will work hard to earn your respect through strong legal representation. We are proud of the positive impacts we have had in the lives of many Alabamians who were struggling and needed a strong attorney to stand up for them. Take a look at our record of verdicts and settlements.
If you have suffered a serious injury and your future is in question, you need serious attorneys to help you get your life back on track. If you choose Morris, King & Hodge, P.C., you will have a law firm that other lawyers and legal publications have recognized for providing outstanding legal representation. Let our experienced personal injury attorneys who know Alabama law review the details of your accident and explain your legal options. We want to help you obtain the compensation you deserve. Contact us online or call 256-274-8130 to schedule a free consultation today.
How Can Our Personal Injury Attorneys in Albertville Help You?
You may have typed the phrase "car accident lawyer in Albertville" into your phone and found our website. The question is how our Huntsville law firm can help you. Albertville is part of the metropolitan area that includes Huntsville and Decatur.
First, our knowledgeable Albertville personal injury attorneys have represented many accident victims. If you call us, we will review the specific details of your injury free of charge and help you understand your legal rights. That will allow you to make better decisions based on solid information.
We will be straightforward with you. If your case is the type we handle, we will offer to represent you on a contingency fee basis. We understand that you may feel financial stress if you have been out of work and incurred unexpected medical bills because of your injuries. You should not have to pay those bills if someone else caused your injury. We may be able to pursue compensation on your behalf to help you pay your bills. You will not owe an attorney's fee unless we obtain money for you through a legal settlement or jury award.
If we handle your Albertville car accident claim, our attorneys will do a detailed investigation of the accident, talk to witnesses and identify all the parties that may be responsible for your injuries. We will find all the insurance policies available to provide compensation.
We will calculate your losses including medical bills, the costs of future medical care, lost income, and the effect of the accident on your ability to work and earn income in the years ahead. We will evaluate the effect the injuries have had on the quality of your life.
We will submit a claim to the insurance company representing the at-fault party and negotiate aggressively for a full settlement. If the insurance company refuses to offer a fair settlement, we will be prepared to seek justice in court. We are confident in our trial skills and not afraid to take cases to trial. That is an advantage to our clients because insurance companies are more likely to offer reasonable settlements when dealing with us to avoid going to court.
Types of Personal Injury Cases We Handle in Albertville
If you were injured by the wrongdoings of another, you don't have to fight alone. Our Albertville personal injury lawyers are experienced in Alabama personal injury law and know how to handle your case! Listed below are some of the cases our attorneys handle:
Courts in Albertville
Personal injury lawsuits for matters involving car crashes, truck accidents, and slip and fall accidents are civil cases. They are typically filed in the Marshall County Courthouse Annex. Our Albertville personal injury lawyers are skilled negotiators and settle most personal injury cases out of court. That allows our clients to receive the compensation they need more quickly. When cases go to trial, the cases are heard in Marshall County Circuit Court, which is part of Alabama's unified judicial system. Marshall County comprises the 27th Judicial District. Marshall County is unique in that it has two courthouses, which are located in Albertville and Guntersville.
Marshall County Courthouse Annex
113 South Emmett Street
Albertville, AL 35950
Medical Centers Serving Albertville, Alabama
Albertville is in northeastern Alabama. Located on Sand Mountain, a sandstone plateau, U.S. Highway 431 and Alabama Highway 75 intersect in the center of Albertville. Albertville has the highest traffic counts in the county, and car accidents and other motor vehicle accidents are common. Several poultry plants are located in Albertville, including Tyson Foods, Pilgrim's Pride and Wayne Farms. Individuals who are seriously injured in car crashes, work injuries or other personal injury accidents in Albertville will likely be taken for emergency treatment to Marshall Medical Center South, a 150-bed regional hospital in nearby Boaz.
Marshall Medical Center South
2505 U.S. Highway 431
Boaz, AL 35957
Phone: (256) 593-8310
Another 90-bed hospital, Marshall Medical Center North, serves the north end of Marshall County.
Marshall Medical Center North
8000 AL Highway 69
Guntersville, AL 35976
Phone: (256) 571-8000
The Marshall Wound Healing Center offers specialized types of treatment and therapy to help recovering patients heal more quickly.
Marshall Wound Healing Center
11491 U.S. Highway 431
Albertville, AL 35950
Phone: (256) 894-6976
While you are still a hospital patient or rehabilitation patient recovering from serious injuries from a car wreck, you may be interested in speaking with an Albertville personal injury lawyer. Our attorneys can come to meet with you in your hospital or rehabilitation center and discuss your legal options. If your injuries make it difficult for you to come to our law office, a member of the Morris, King & Hodge, P.C., legal team can meet with you in your hospital room or another location convenient to you.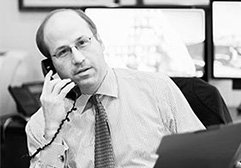 Our attorneys have been fighting for the rights of injury victims in Albertville and throughout North Alabama since 1966. The lawyers of Morris, King & Hodge, P.C., bring more than 75 years of combined legal experience to each case we handle. We have deep roots in Alabama and are proud of what we have accomplished on behalf of many Alabamians. Please call us to schedule a free, confidential consultation. If you decide to work with us, we will do everything possible to lessen the burden of the claims process so that you can focus on rebuilding your life.
The personal injury lawyers at Morris, King & Hodge, P.C., are here to assist you, as we have helped many Alabamians. We are proud to help injury victims in Athens, Decatur, Florence, Huntsville, and Scottsboro.