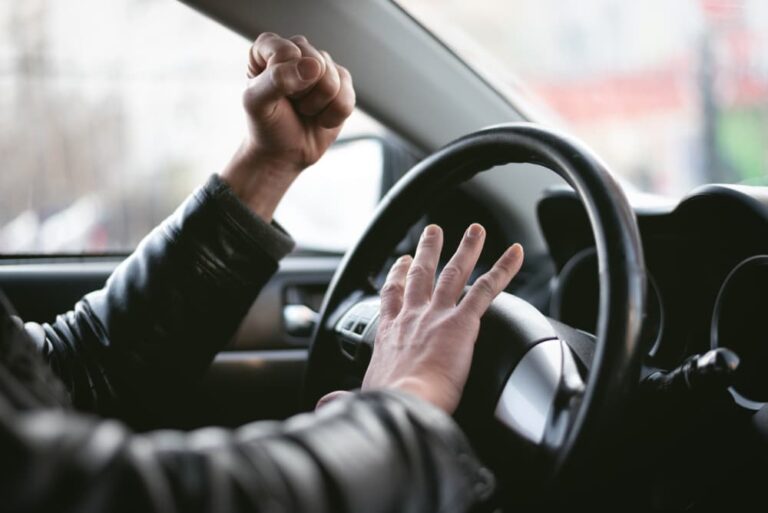 Road rage has long been a serious problem in Alabama. A report by the National Highway Traffic Safety Administration (NHTSA) found that Alabama ranked third in the nation for road rage-related fatalities in one recent year, with a staggering 64 deaths.
The study's results prompted the state to reduce road rage accidents and make Alabama highways safer for all motorists.
What Does the Anti-Road Rage Law Say?
Alabama's Anti-Road Rage law (Act 2019-515, HB212) went into effect on September 1, 2019. It prohibits motorists from driving in the left lane of an interstate highway for more than 1.5 consecutive miles, except for:
Motorists who pass at least one vehicle while they are in the far left lane
Motorists who must travel in the left lane due to traffic conditions, hazardous weather, road obstructions and hazards, compliance with the law or a traffic signal, taking a left exit, paying a toll, operating an emergency vehicle while on duty, or highway maintenance and construction
Drivers who violate the terms of the law without the above-mentioned extenuating circumstances can receive a ticket.
Who Is Affected by Alabama Anti-Road Rage Law?
Alabama's new road rage measure affects anyone traveling on an Alabama interstate, including:
The goal of the measure is to lower the potential for road rage and aggressive driving by reducing the amount of traffic traveling in the left lane at any given time. The left lane often referred to as the "fast lane" or "passing lane," can easily become clogged by slower vehicles that prevent faster vehicles from passing.
Types of Aggressive Driving to Avoid
Aggressive driving comes in many forms. Some of the most common types of aggressive driving you should avoid when you are behind the wheel include:
Driving solely in the left lane
Following too closely
Pacing other drivers trying to change lanes
Speeding
Passing on shoulders, medians, or other illegal areas
Racing
Driving erratically
While it is common for drivers to get angry behind the wheel at some point, it's never a good idea to act on feelings of rage. Not only do you put your fellow road users in danger, but you risk injuring yourself and any passengers in your vehicle as well. If another motorist does something that frustrates you, take a deep breath, collect yourself, and keep calm as you try to navigate the situation.
Damages You May Be Entitled to If an Aggressive Driver Hit You
Unfortunately, it's impossible to prevent other drivers from giving in to their anger and driving aggressively around others. If an aggressive driver hit you in Alabama, you could be entitled to compensation for losses like:
Medical expenses
Lost wages
Physical and emotional pain and suffering
Loss of quality of life
Loss of consortium
Contact Our Road Rage Lawyers in Alabama Today
Were you injured in an accident caused by an aggressive driver? Contact the Alabama road rage attorneys at Morris, King & Hodge, P.C. We offer a free consultation to all prospective clients so you can understand your legal rights and options.