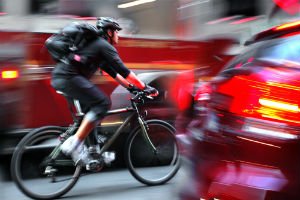 With summer finally here, people of all ages across the Huntsville area are excited to ride bicycles for recreation, exercise, and transportation. However, biking can be dangerous if bikers and motorists do not follow proper safety precautions.
Without helmets, cyclists run an increased risk of suffering traumatic brain injuries (TBIs). In fact, head injuries are the most common cause of death in bicycle accidents.
If you suffered a TBI due to the negligence of someone else, contact the experienced Huntsville bicycle accident lawyers at Morris, King & Hodge, P.C., today. We will fight to help you seek the full and fair compensation you deserve.
The Importance of Helmets in Cycling
Safety experts recommend that all cyclists should wear helmets at all times. According to a study in the American Journal of Surgery, riders wearing helmets are less likely to die from their injuries and less likely to break bones in their face, compared to riders not wearing a helmet.
In fact, wearing a helmet can decrease the likelihood of head injury by as much as 85%.
While millions of Americans ride bicycles, fewer than half wear helmets, the Centers for Disease Control and Prevention reported. Over 800 cyclists died and 45,000 were injured the in the United States in a single recent year, according to the U.S. Department of Transportation.
When buying a helmet, make sure the helmet has a Consumer Product Safety Committee (CPSC) label. This label inside the helmet ensures that it will provide the necessary level of protection in the case of impact. Helmets must meet the CPSC standard under law. "ANSI," "ASTM," and "Snell" labels also meet the CPSC standards.
Bike Safety Tips
Below are helmet tips and general bike safety precautions to consider when riding:
Helmet tips:
Wear a properly fitted helmet. You should not be able to fit more than two fingers above your eye and no more than two fingers under your strap.
The helmet should be snug but comfortable when you buckle the chin strap. You shouldn't be able to move the helmet up and down or from side to side.
The helmet should sit level, rather than titled back, on your head, and rest low on your forehead.
You should be able to see the edge of the helmet when looking upward when checking the proper positioning.
General bike safety tips:
Always obey traffic lights and signals.
Always ride with traffic on the right side of the road.
Use hand signals. Extend your right arm horizontally to signal a right turn and extend your left arm horizontally for a left turn.
Look both ways before crossing an intersection and walk the bike across the street.
Make eye contact with the motorist when crossing the street in front of a vehicle,. Don't assume the driver sees you.
Watch for opening doors when riding near parked cars.
Wear reflective clothing and use a light on the front of your bike and a red reflector on the back when riding at night.
Huntsville Bicycle Accident Lawyers
Attorneys Joe King and Joey Aiello of Morris, King & Hodge, P.C., have been cycling enthusiasts for years. We know very well the dangers that bike riders face, especially when they are not wearing a helmet.
If you have been involved in a bicycle accident and would like to know more about your rights, please call us today or fill out an online form.