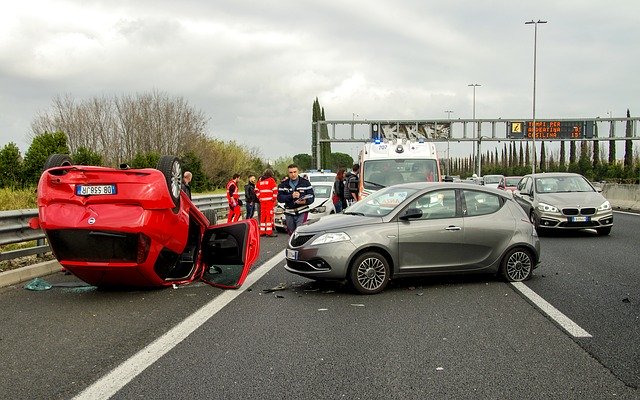 Shopping for a new car can be an overwhelming process, so many buyers only focus on a few factors, like style, efficiency, performance, and cost. However, one of the most important things buyers should consider when searching for a car is safety.
While all vehicles must go through vigorous safety inspections before being sold on the market, some car models are still more likely to be involved in serious car accidents than others.
According to a study from the Insurance Institute for Highway Safety (IIHS), "driver death rates show that the smallest vehicles are the most dangerous ones." This is most likely because smaller vehicles "don't protect occupants as well as larger [vehicles]."
Indeed, the top 10 vehicle models with the highest driver fatality rates include five mini-cars and three small cars.
What Vehicle Is Involved in the Most Accidents?
According to data from the IIHS, these are the top 10 vehicle models involved in the most fatal car accidents:
Hyundai Accent sedan – 104 deaths per million registrations
Kia Rio sedan – 102 deaths per million registrations
Scion TC – 101 deaths per million registrations
Chevrolet Spark – 96 deaths per million registrations
Nissan Versa – 95 deaths per million registrations
Ford Fiesta sedan – 83 deaths per million registrations
Kia Soul – 82 deaths per million registrations
Dodge Challenger – 81 deaths per million registrations
Nissan Titan Crew Cab short bed 4WD – 73 deaths per million registrations
Nissan Sentra – 72 deaths per million registrations
What Car Should I Not Buy My Newly Licensed Driver?
When it comes to buying a car for a newly licensed driver, safety is of the utmost importance.
Young drivers, such as teenagers and young adults, are significantly more likely to be involved in fatal car accidents because of their inexperience behind the wheel.
Research shows that the most dangerous cars for newly licensed drivers are smaller models that offer less protection in the event of a collision.
Tips for Picking a Safe Car
If you are a parent searching for the best option, the safest cars to buy for your child include large and mid-size vehicles. These types of vehicles offer better protection for drivers and other occupants in the event of a serious collision, and significantly reduce the risk of serious or fatal injuries.
Contact a Huntsville Car Accident Lawyer
Since 1966, the experienced trial attorneys of Morris, King & Hodge, P.C., have fought to protect people who've been hurt in Huntsville and across the state of Alabama.
If you were the victim of someone else's negligence, we can help you seek justice and the compensation you need to rebuild your life and move on from the crash. Let us help you understand all of the legal options available to you when you call us to discuss the details of your case in a free consultation and claim review.