If you have been injured in a car accident in Florence, Alabama, you need to know where to turn for help. Your first calls should be to request emergency responders if anyone needs medical assistance and to law enforcement to report the accident. You also may have questions regarding your medical bills and who is responsible for paying them if another driver was at fault.
Car Accident in Florence: Car Accident Attorneys
Having a knowledgeable Florence car accident attorney standing up for you can reduce your stress and allow you to focus on your recovery and your family. Our attorneys at Morris, King & Hodge, P.C., have over 100 years of collective experience in fighting and winning personal injury lawsuits in Florence. We offer the strength and understanding you and your family need during the trying days and weeks after a serious accident. We are justifiably proud of the case results we have obtained for Alabamians who put their trust in our law firm.
Getting Compensation After a Car Accident in Florence
Our attorneys are recognized for their commitment in providing legal representation to individuals and families in Florence and across the state of Alabama. You do not have to struggle alone to recover from your injuries. We offer a free consultation to review the details of your accident and discuss your legal options. Call us toll-free at 888-445-5585 or use our online attorney contact form to speak with an experienced car accident lawyer.
How Our Car Accident Lawyer in Florence Can Assist You
Our skilled car accident lawyers handle claims for people injured in car accidents in Florence and throughout the Tennessee Valley. The attorneys at Morris, King & Hodge, P.C., all grew up in north Alabama, and we are proud to use our legal skills to help its people.
As your attorney, we will take the following steps to pursue your accident claim:
Investigate the car accident thoroughly and identify all the parties who may be held liable;
Track down all the insurance policies that may be available to provide compensation for your injuries;
Calculate the extent of your losses including hospital bills, lost income, future medical care, and need for living assistance;
Handle all negotiations and communication with the insurance companies;
Seek to head off any medical debt collection efforts while your accident claim is pending;
Negotiate for the maximum compensation;
Inform you of the progress of the negotiations and any settlement offers;
Prepare your case for trial and be ready to proceed to Limestone County Circuit Court if the insurer refuses to agree to a reasonable settlement;
Handle your case on a contingent fee basis. You owe no legal fee unless we obtain compensation for you.
Emergency Responders Serving Florence and Lauderdale County
The county seat of Lauderdale County and the largest and principal city of "The Shoals," Florence is located in northwest Alabama on Wilson Lake and Pickwick Lake. US Highways 43 and 72 merge just east of Florence. Highway 43 runs north and south. It helps connect Florence to Lawrenceburg and Columbia in Tennessee and Tuscaloosa and Mobile to the south. Highway 72 helps connect Florence to Huntsville and Chattanooga, Tennessee to the east, and Memphis, Tennessee to the west. Also serving Florence are several Alabama state highways:
State Route 13
State Route 17
State Route 20
State Route 133
State Route 157 (which links to Interstate 65 in Cullman)
Dial 911 for emergency assistance in Florence and Lauderdale County, including after car accidents. The necessary first responders will be dispatched to your accident site.
Florence Police Department
702 S. Seminary Street
Florence, AL 35630
Phone: (256) 760-6500
You may obtain a police accident report online at crashdocs.org within five to seven business days after the accident. Our office can help you to obtain a copy in most cases.
Athens Fire and Rescue
402 S. Wood Avenue
Florence, AL 35630
Phone: (256) 760-6475
Lauderdale County Sheriff's Office
Lauderdale County Courthouse
200 South Court Street
Florence, AL 35630
Phone: (256) 760-5757
Alabama state troopers may respond if the crash occurs on a highway. Dial *HP (*47) to report traffic accidents, highway emergencies, stranded motorists, suspected drunken drivers, or other major hazards.
Alabama Highway Patrol
4500 Hatch Boulevard
Sheffield, AL 35660
Phone: (256) 383-9212
Hospital Serving Florence Alabama
If you are seriously injured in a car crash, you will most likely be transported to the Eliza Coffee Memorial Hospital and treated initially in the emergency department.
Eliza Coffee Memorial Hospital
205 Marengo Street
Florence, AL 35630
Phone: (256) 768-9191
While you are recovering from your injuries, you may have questions about what you need to do to recover financially as well as physically. It is natural to worry about how you will pay the bills for the medical treatment you are receiving. If another motorist caused your accident, you may have a legal right to seek compensation to cover your medical bills and other expenses by filing a personal injury lawsuit.
We understand that after a serious car accident, you and your family are going through a difficult time. More than anything, you need compassion and trustworthy guidance. We will listen to your concerns and explain your legal options. Our attorneys at Morris, King & Hodge, P.C., have helped many Alabama families just like yours recover from serious injuries.
If your injuries make it difficult for you to visit our office, an attorney from Morris, King & Hodge, P.C., can meet with you in your hospital room, rehab center, or other location that is convenient for you. Contact us to learn how a Florence car accident attorney can help you.
Call our Car Accident Lawyer in Florence Now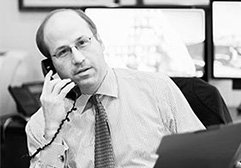 If you or your loved one has been seriously injured by another driver and those injuries cloud your future, you want to have experienced and determined personal injury lawyers representing you. You want courtroom-tested trial attorneys with a demonstrated record of results. We are proud of the results our legal team has achieved for many Alabama families. Trust the knowledge and experience of Morris, King & Hodge, P.C. We would like to help you as we have helped many others. Contact us now for a free consultation.