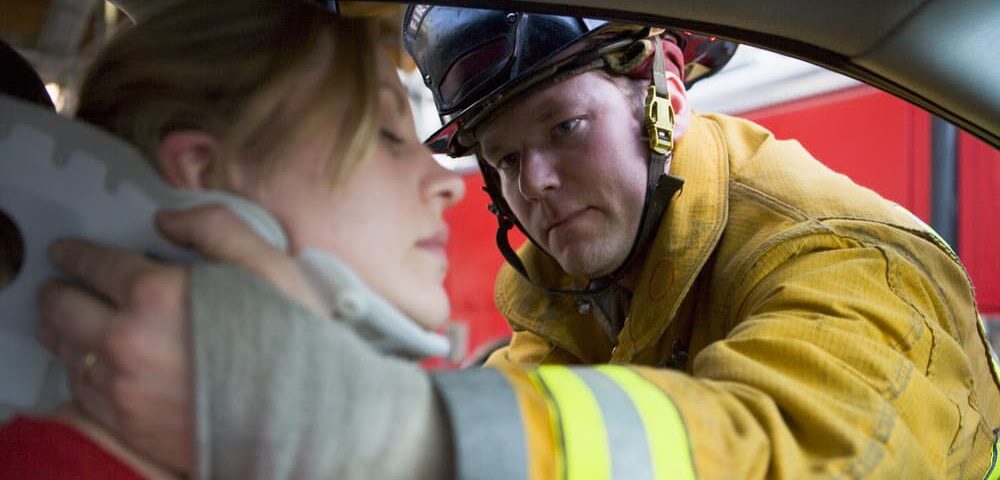 Any car accident, from minor fender benders to catastrophic collisions, can cause severe injuries to drivers and passengers. If you sustained injuries in a collision in Florence, Alabama, you might be out of work while facing expensive medical bills. Are you sure you can meet your financial needs in the weeks and months ahead? If you're not sure, it's time to talk to a Florence car accident attorney.
At Morris, King & Hodge, P.C., our Florence car accident lawyers have represented injured people in Alabama for nearly 60 years. We have seen how car accident injuries affect people's lives, and we are ready to help you fight for maximum compensation. Our car accident injury lawyers have recovered more than $30 million in compensation and earned multiple awards, including recognition from the National Trial Lawyers and the Martindale-Hubbell rating services.
Call us today or visit our contact page for a free consultation.
Most Common Car Accident Injuries in Florence, AL
Some of the most common types of car accident injuries in Florence include:
Burn injuries – Car crash injuries may involve serious or fatal burns. Burn injuries are extremely painful, and the medical treatments may require multiple surgeries. Generally, the victim is left with scars, often disfiguring. The necessary treatments may take several years to complete.
Whiplash and neck injuries – Whiplash is a painful injury that will require weeks, months, or longer to resolve. Many suffer long-term problems, including headaches, vision problems, neck and back pain, and other types of pain or discomfort for years after suffering from whiplash.
Fractures – A broken bone can be extremely serious, depending on the type of break and the area of the break. A simple fracture will require a few months to heal, while others may require surgeries and leave a victim with permanent impairments.
Airbag injuries – An airbag is intended to protect drivers and passengers, but in some cases, it may cause serious injuries. There are car wreck cases related to airbags that fail to deploy, unexpectedly deploy, or flying shrapnel when deployed, leaving a victim with facial and/or upper body lacerations.
Spinal cord injuries – Damage to the spinal cord will frequently result in a lifetime of disability. The most serious type of spinal cord injury leaves the person suffering from quadriplegia (tetraplegia) and no longer able to control the body. There is no full recovery. Treatment and rehab may occur for many months or years. Ongoing medical care will be needed throughout the remaining years of life. Car accident injuries that impact the top of the spinal cord can be so extensive that the injured person will require assistance breathing. There are many health consequences beyond the lack of mobility.
Internal injuries – A car accident impact can cause serious damage to the internal organs in the body, some of which cannot be fully resolved. In a car crash, blood vessels within the body are torn or crushed, with disastrous outcomes. The body can be damaged due to blood loss and the pressure the misplaced blood puts on the organs. These injuries require emergency surgery, blood transfusions, and other treatments.
Foot, knee & ankle injuries – Injuries to the foot, knee, or ankle are extremely painful and complex to resolve. The foot has 26 bones, a quarter of the bones in the entire human body. The ankle is a complex joint, and, if damaged, often requires surgery and a long period of recovery and rehabilitation. The level of injury can vary from minor, requiring several weeks or months to heal, to severe, in which the victim requires surgery, joint replacement or other treatments.
Back injuries – An injury to the back can have long-term consequences, and in some cases the damage is permanent. There may be the need for a long period of rehabilitation, surgeries, or other treatments, based on the degree of the injuries suffered.
Traumatic brain injuries – Drivers and passengers can sustain traumatic brain injuries in a crash if they hit their head on the steering wheel, dashboard, or another part of the interior. In some instances, the force of the crash is enough to rattle the brain and cause a traumatic injury. Because traumatic brain injuries often lead to permanent damage, they are some of the most severe injuries people sustain in car accidents.
Emotional distress – Being involved in a car accident is a traumatic ordeal, and many people injured in accidents suffer some form of emotional distress afterward. Common forms of emotional distress after a collision include nightmares, flashbacks, insomnia, heightened anxiety, depression, and post-traumatic stress disorder (PTSD).
How Common Are Car Accident Injuries in Florence, AL?
According to the Alabama Department of Transportation, more than 134,000 crashes occurred statewide in one recent year, leading to almost 38,000 injuries and 932 deaths. The statewide fatality rate for that year was 1.40 deaths for every 100 million vehicle miles driven, which was slightly higher than the national fatality rate of 1.37 deaths for every 100 million vehicle miles.
Alabama DOT data show 1,311 intersection-related accidents and 682 non-intersection-related accidents occurred in Lauderdale County that year. While no data exists on how many injuries these crashes caused, the DOT reported 16 people died in these accidents.
What Should You Do If You Suffer an Injury in a Car Accident?
The most important thing to do right after a car accident is to call 911. Once you have notified the authorities and gathered the other driver's name and insurance information, here are some things you can do to protect your rights:
Seek medical attention right away. You might have internal injuries that require immediate attention, and delaying treatment could make your existing injuries worse.
Save all your medical records and receipts. These documents are crucial to showing how a car accident affected you physically and financially.
Do not give detailed statements to any insurance companies. It is best to let an attorney handle all communication with the insurance companies, as you could miss out on the money you need if you say or do the wrong thing.
Talk to a car accident lawyer immediately. Car accident cases can be complex and time-consuming, and you want to give your lawyer as much time as possible to build your case.
Remember, Alabama law gives you two years from the date of a car accident to file a lawsuit. If you wait too long to speak to a car accident lawyer, you might not recover the money you need.
Why You Need Our Florence Car Accident Lawyers If You've Been Hurt
If you have sustained severe injuries in a car accident in Florence, you need to focus on your recovery and not worry about fighting a major legal battle. Hiring a Florence car accident attorney means you can relax and concentrate on healing while your legal team fights for your rights.
Furthermore, you only have one chance to recover compensation after a car accident. You need to make the most of this opportunity, and a car accident attorney can help maximize your compensation for your injuries.
Contact Our Florence Car Accident Injury Attorneys Today
The team at Morris, King & Hodge, P.C., understands the toll that severe injuries can take on people involved in a car accident. Our Florence car accident injury attorneys are ready to fight for your rights and make the legal process as convenient for you as possible. Call us today or visit our contact page for a free consultation.