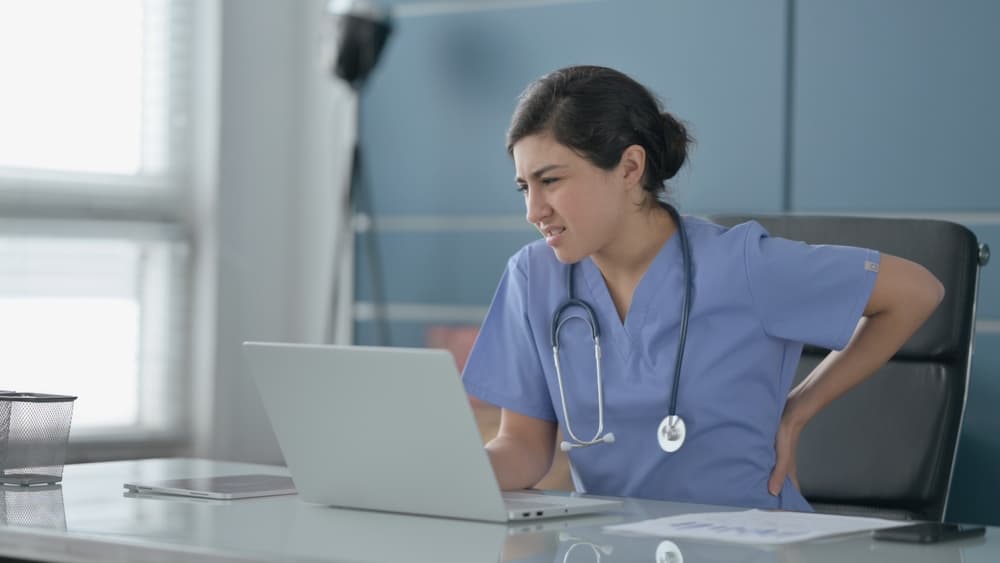 Have you suffered an injury on the job in Florence, Alabama? If so, you may have the right to file a claim for workers' compensation benefits from your employer. Although Alabama law guarantees workers' comp benefits to eligible employees, injured workers can face obstacles to getting all the financial resources they need for recovery.
Let the workers' compensation firm of Morris, King & Hodge, P.C., in Florence, AL, help you get your life back on track after a devastating workplace accident. Since 1996, our law firm has dedicated itself to standing up for the interests of injury victims throughout North Alabama. We give our maximum effort in every case we handle. Our reputation for tenacity and success has earned our firm a listing in the Bar Registry of Preeminent Lawyers and the highest AV® Preeminent rating from Martindale-Hubbell.
Let us tackle the Alabama workers' compensation system so you can focus on your rest and recovery. Contact us today for a free consultation with a workers' compensation attorney in Florence, AL.
Who Is Eligible for Workers' Comp in Florence, AL?
In Alabama, employees who work for an insured employer may file a workers' compensation claim for a qualifying work injury. The law applies to employers with five or more employees, including part-time and seasonal employees, but excludes interstate shipping companies, casual employees, domestic servants, farm laborers, and state and federal government employees.
Alabama's Workers' Compensation Law entitles an employee who is injured on the job or develops an occupational disease to lifetime medical benefits related to the work injury. The accident must occur – or the occupational illness must develop – during the injured worker's employment – that is, while they fulfill duties to their employer.
Affected workers must also provide their employer with notice of an injury within five days of an accident but no later than 90 days.
What Are My Next Steps If Injured at Work?
Take the following steps after an on-the-job injury to preserve your rights to workers' compensation:
Report your injury to your employer as soon as possible.
Document the accident scene by taking photos and videos with your cell phone.
Seek prompt medical attention for your injury, but remember that your employer or its workers' comp insurer has the right to select the initial physician to manage your treatment.
Keep copies of any bills or invoices of expenses you incur, including travel costs to medical appointments or procedures.>
Gather your pay stubs and other financial documents.
Request copies of your medical records from your treatment.
Contact an injury-at-work lawyer from Morris, King & Hodge, P.C., to get the help you need to secure your rightful workers' comp benefits.
The Importance of Following the Doctor's Orders

Your employer will notify you of the authorized doctor to see for treatment. If you are dissatisfied with the doctor who initially treats you, you can request a change of doctors. Your employer must provide a panel of four other doctors from which to choose. It is important that you submit to an examination by a doctor authorized by your employer, follow the doctor's treatment plan as directed, and attend follow-up physical rehabilitation as prescribed.
Your employer is responsible for paying for medical bills related to your work-related injury. A medical provider cannot bill you separately for authorized treatment for a workplace injury. But if you refuse to comply with the treatment plan prescribed by the doctor, you may be told that your right to compensation has been suspended. Workers who sustain an injury on the job because they are intoxicated, under the influence of illegal drugs, or other willful conduct may forfeit their right to workers' compensation benefits. If you refuse to cooperate with a drug or alcohol screening test, your workers' compensation claim may be denied.
Why Hire a Lawyer for a Florence Workers' Comp Case?
Unfortunately, some employers and insurers refuse to pay workers' compensation benefits to injured employees entitled to those benefits. A lawyer can help you pursue the benefits you deserve under workers' compensation law by:
Investigating the accident to recover evidence proving your eligibility for workers' compensation and identifying third parties against whom you may have an additional personal injury claim
Documenting your injuries, medical expenses, and lost wages
Communicating with your employer and their insurer on your behalf
Filing workers' compensation claims and, if possible, third-party personal injury lawsuits
Representing you at any necessary hearings
What Workers' Comp Benefits Are Available to Injured Employees in Florence?
Under Alabama's workers' compensation system, an injured employee can receive financial benefits that include:
Payment for all reasonable and necessary medical treatments for a work-related injury, including purchases of medication, medical and surgical supplies, mobility equipment, and prostheses
Temporary disability benefits that provide partial reimbursement of lost income or reduced earnings during recovery from a work injury
Permanent partial disability benefits that pay financial benefits based on the nature and severity of a permanent disability
Vocational rehabilitation services that can provide job training and placement assistance for workers who cannot return to their old job but can perform other kinds of work
Mileage costs for qualifying travel to and from medical and vocational rehab appointments
Death benefits that provide surviving dependents with financial contributions toward funeral and burial expenses and weekly benefit checks after a worker passes away from a work injury
Will My Recovery Be Limited to Workers' Compensation Benefits?
Alabama workers' compensation law bars an injured worker from filing a personal injury lawsuit against their employer for a work-related injury in most circumstances. However, if a third party not associated with the employer causes a worker's injury, the worker can pursue a personal injury claim against that third party. Doing so can provide them with money for the following:
Costs of medical treatment and rehabilitation
Costs of long-term healthcare and personal care or support
Full reimbursement of lost income from missed work or reduced earning capacity
Loss of future earning ability and job benefits
Physical pain and anguish
Emotional distress and loss of quality of life
Florence Industries and Worker Injuries
Some of the biggest employment sectors in Florence, AL, are:
Retail
Manufacturing
Healthcare and social assistance
Utilities
Transportation and warehousing
Educational services
Office and administrative support
Food services
Common workplace injuries here include:
Lacerations and abrasions
Degloving injuries
Dislocated joints
Ligament sprains and tears
Muscle and tendon strains and tears
Broken bones
Herniated spinal discs
Nerve damage
Repetitive stress injuries
Crush injuries
Internal organ injuries and internal bleeding
Hearing or vision loss
Facial injuries and scarring
Traumatic brain injuries
Spinal cord injuries and paralysis
Burns
Electrocution injuries
Exposure to toxic substances, bacteria, or viruses
Traumatic amputation or limb loss
How Long Do I Have to File a Claim After an Injury at Work in Florence?
Alabama gives you two years from the date of a workplace accident to file your claim with the state Department of Labor. If you are filing a claim regarding the reduction or termination of wage benefits, you must do so within two years of the date of the last compensation payment.
Contact Our Florence Work Injury Lawyers Today
Need help pursuing workers' compensation benefits after an on-the-job injury in Florence? Then contact Morris, King & Hodge, P.C., today to speak with a workers' compensation attorney. We are dedicated to helping workers in Lauderdale County and throughout the region seek the benefits they're entitled to by law. We look forward to discussing your situation with you in detail.