The bad news about getting hit by an uninsured driver? You just found out that the driver who hit you does not have liability insurance or they do not have enough coverage. The good news is that you still may be covered in Alabama and our car accident lawyers can help.
Under Alabama's Uninsured Motorist law, car insurance companies are required to provide uninsured/underinsured motorist insurance (known as UM / UIM coverage) on every automobile insurance policy sold in Alabama. The only way around this rule is for the insurance company to have the insured sign a written wavier rejecting this coverage. This coverage can be a huge help if you have been injured in a car crash – and you discover that the driver who hit you has shirked their auto insurance obligations. You cannot count on other buyers to purchase enough coverage to protect you, so you may need to purchase UM/UIM coverage to protect yourself
Albertville, Alabama Uninsured Motorist Law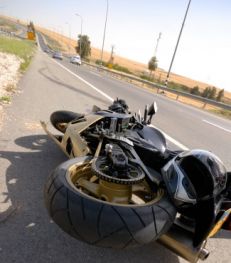 When a car accident that is someone else's fault, you normally seek compensation through the other driver's liability coverage. But, if that coverage does not exist or is simply the minimum amount required ($25,000 per person and $50,000 per accident), then your UM / UIM coverage helps to fill the gap for medical bills and other damages.
This can be crucial assistance. A single day in an Alabama hospital can cost more than $1,300 on average, according to the Kaiser Family Foundation. The entire cost of a serious injury, such as a traumatic brain injury or a spinal cord injury, can easily top $100,000. With your UM/UIM coverage, you may recover for damages that include: personal injuries, medical bills, pain and suffering, lost wages and, for especially egregious conduct, punitive damages.
Meanwhile, the Insurance Research Council says 18 percent of drivers in Alabama are uninsured and Alabama ranks sixth in the nation for having the most uninsured drivers. With that large percentage of uninsured drivers, that means roughly one in five drivers sharing the road with you have no auto insurance, and the chances are relatively high that you could be involved in a collision with an uninsured motorist. It is important for all Alabama drivers to know what their options are in this situation.
The problem is, even though they have it, many people do not understand UM / UIM coverage. It not only covers you, the driver, but it may also provide benefits to members of your family.
Uninsured Motorist Insurance in Albertville, Alabama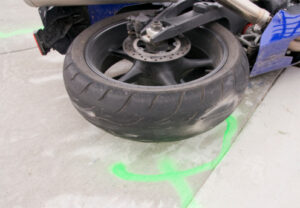 Typically, the amount of UM / UIM coverage in a driver's policy will be equal to the liability coverage. But you can buy more and, if you can afford it, you should consider buying more than the minimum. Overall, UM / UIM coverage is inexpensive. The Insurance Information Institute recommends that you have UM/UIM coverage of at least $100,000 per person/$300,000 each uninsured car accident. You may want to review your present automobile insurance policy and consider whether you have enough UM/UIM coverage. Your insurance agent can assist you with adding UM/UIM coverage.
In many cases, you may have more coverage than it appears, and additional sources of coverage can be discovered by an experienced personal injury lawyer. If you have more than one vehicle with uninsured motorist insurance, Alabama allows a process known as "stacking" in which drivers can multiply their uninsured motorist coverage by up to three times based on the number of vehicles on a single insurance policy or stacking an unlimited number of different insurance policies. You receive this coverage without paying any more premiums. In other words, if you have 3 cars with $100,000/$300,000 in UM/UIM coverage, even though you are only paying for $100,000 per person/$300,000 per uninsured car accident in uninsured motorist coverage, you may be entitled to $300,000/$900,000 if you are injured in a motor vehicle collision. You may want to check your policies to be sure that all of your vehicles have UM/UIM coverage so that you are able to "stack" UM/UIM coverage.
If you have UM / UIM insurance and got hit by an uninsured driver in which this coverage comes into play, you may still have a problem, unfortunately. Insurance companies often balk at paying full claims, even to their own customers. In other cases, they will try to pay so quickly that an injured driver unwittingly accepts a check and closes the claim before all of their damages are known. Even with a UM/UIM claim, the insurance company may not offer you what is required to pay for all of your damages. In some cases, it may require an attorney experienced in negotiating with car insurance companies and in Alabama courts to ensure that all car insurance payouts that you are due are paid in whole and in a timely manner.
Morris, King & Hodge, P.C., attorneys work with car accident victims every day to help them obtain the auto insurance settlements they deserve. If you have questions about how your UM / UIM coverage applies to an accident you have been involved in, or if you have a settlement offer or other auto insurance concerns, our Albertville car accident attorneys can review your policy and accident, and answer your questions.
Hit by Someone without Insurance? Contact our Car Wreck Attorney in Albertville
If you or a loved one has been injured in a car wreck caused by an uninsured or underinsured driver, you may be entitled to benefits of which you may not even be aware. We also have trucking accident lawyers who handle fire trucks accidents.
From our office in Albertville, Alabama, Morris, King & Hodge, P.C., serves clients in Albertville and throughout Alabama. For a free consultation, contact our experienced car accident lawyers in Huntsville, Athens, Albertville, Decatur, Florence, or Scottsboro by phone or complete our quick contact web form.