Virtually every industry relies on commercial trucking for the delivery of materials or delivery of products to the marketplace. While commercial trucks are essential to our economy, these massive vehicles can cause catastrophic and potentially fatal injuries if they are involved in an accident. If a truck driver or the trucking company that hired them was negligent and an accident occurs, the victims could be owed significant compensation as a result. Our experienced lawyers in Florence, Alabama are ready to help you!
At Morris, King & Hodge, P.C., we believe that negligent truck drivers and trucking companies should be held responsible when they harm others. You should not have to pay medical bills for injuries caused by a negligent truck driver. Our experienced Alabama accident attorneys have recovered more than $100 million in verdicts and settlements for clients, including a $1 million settlement against a trucking company for causing the wrongful death of a motorist, a $1 million settlement in a wrongful death accident caused by a tractor-trailer blocking a roadway and a $550,000 settlement of a hit-and-run accident involving an 18-wheeler. If you have been injured in a truck accident in Florence, contact a truck accident attorney for a free consultation today!
How Are Florence Truck Accident Attorneys Can Help You
Trucking accidents are among the most complicated accidents in Florence. Large trucks cause more catastrophic, life-altering, and fatal injuries than any other type of motor vehicle accident because of the size of large trucks and the speed involved.
The legal team at Morris, King & Hodge, P.C., has extensive experience handling catastrophic injury and wrongful death truck accidents. Our legal team will investigate the accident and identify all the potentially at-fault parties. We will move quickly to find and preserve evidence of negligence of the liable party to begin building a solid case. Trucking companies have long attempted to use a variety of tricks in an attempt to avoid liability for crashes, such as using the "owner/operator" label to claim that the company is not the actual owner of a vehicle or the employer of the driver. Fortunately, federal regulations have since stated that any company whose name is on the placard of a tractor-trailer can be held liable for accidents involving that vehicle.
We will present a claim on your behalf to the insurance companies of the at-fault party or parties and negotiate aggressively for maximum compensation. We investigate each truck accident case thoroughly as if it is going to trial. Having all the facts in hand allows us to negotiate from a position of strength. Our attorneys are experienced negotiators, and most cases settle without going to trial.
We will handle all communication with the truck companies' insurance. Their job is to protect the trucking company and minimize the company's liability exposure. They will try to manage the release of evidence that hurts their client's case. Let our experienced semi-truck injury lawyers handle this during your recovery! It is critically important that the injured motorist or the family of a person killed in a truck accident have an experienced truck accident lawyer working on their side and standing up for their interests.
Common Causes of Semi-Truck Accidents in Florence, Alabama
Many different factors can contribute to accidents involving large trucks. Examples of commonly-reported causes of tractor-trailer accidents include, but are not limited to:
Driver Error, such as driving drunk or drowsy
Mechanical defects
Inadequate driver training
Inclement weather
Driver fatigue
Overloaded trailers
Improper repairs
Failure to maintain vehicle
Brake failure
Different parties may be responsible for the accident, depending on the specific circumstances. It can be difficult to immediately identify all of the potentially responsible parties, which is why it is crucial to hire an experienced attorney to investigate the accident on your behalf.
Common Types of Truck Accidents
Though each commercial truck crash is unique, some kinds of accidents are more common than others.
The most common types of commercial truck accidents include:
Head-On Collisions
T-Bone Collisions
Rear-End Collisions
Wide-Turning Accidents
Intersection Accidents
Override Accidents
Underride Accidents
Jackknife Accidents
Overloaded Vehicles
Rollover Accidents
Blocking Accidents
Other types of trucks that can lead to serious injuries are:
Certain types of accidents involve greater impact and increased risk of catastrophic injury than others. Semi-trucks are usually 70-80 feet long, including the trailer, and can weigh up to 80,000 lbs, which is 20-30 times more than the average passenger vehicle. The sheer size and weight of these vehicles mean that accidents are often much more devastating than those involving smaller vehicles.
Trucking Regulations in Florence, Alabama
Most commercial vehicle regulations in Alabama mirror federal regulations. One major difference is that federal law requires logbooks to be maintained for six months while Alabama requires them to be maintained for 12 months.
The State of Alabama also regulates:
The maximum time a driver may drive a commercial vehicle at once
Driver logs
Driver training and hiring requirements
Drug tests and alcohol tests
Vehicle maintenance
Truck inspections
Truck weight standards
Our lawyers are well-informed about federal Department of Transportation (DOT) and state regulations as well as the Federal Motor Carrier Safety Administration (FMCSA) which governs the trucking industry. In Alabama, a trucking company must immediately report any significant accident to law enforcement. The accident also needs to be reported to the Alabama Public Safety Commission within 24 hours if the accident involved a fatality, or within 15 days if not. Care must be taken to preserve and properly store evidence from the truck's "black box," which stores computer data about the truck's movement. It is crucial to hire an attorney so the evidence is not lost.
Who Can Be Held Liable for a Semi-Truck Accident?
Unlike passenger vehicle collisions in which one driver or another is usually liable for all damages, commercial truck accidents are much more complex because multiple parties may bear liability. Depending on the specific circumstances surrounding your case, one or more of the following could be held liable.
Individuals who can be held liable in Florence are:
Truckers – The owner of the truck, trailer, and other equipment has a legal duty to inspect and maintain their trucks and equipment to ensure that they are safe for travel on Alabama roads and highways. Defective brakes, poorly maintained tires, or other improperly maintained equipment often contribute to 18-wheeler accidents.
Trailer Owners – Commercial truck drivers often tow trailers that have different owners than the truck tractor. If the trailer maintenance has been neglected or the trailer was improperly loaded and an accident resulted, the trailer owner may be partly or fully liable for the injuries.
Truck or Trailer Leasing Companies – The company that leases a tractor-trailer truck, trailer, or other equipment is responsible for inspecting and maintaining the leased equipment. They may be held liable for a trucking accident.
Cargo Shippers and Truck Loaders – A shipper may be responsible for an accident if the cargo falls off a truck because it was improperly loaded and shifts inside a trailer, causing the driver to lose control. When tractor-trailers are not properly loaded, overweight or unbalanced loads often lead to truck rollover accidents. The truck loaders have a duty to load the truck to ensure that the load is properly balanced and does not shift.
Truck Manufacturers & Parts Manufacturers – When defective vehicle designs or defective parts such as truck tires that de-tread contribute to truck accidents, the vehicle and parts manufacturers may be held liable for the truck accident. The initial police investigation may overlook the role of a defective part in causing an accident.
Federal, State, and Local Road Authorities – The governmental entity responsible for the design, construction, or maintenance of the road may be held liable for an unsafe roadway design or dangerous road conditions that contribute to a truck accident.
When more than one party is at fault for your injuries, it is not uncommon for the driver or the trucking company to try and pass more of the blame onto another. Each will do whatever it can to minimize its own liability. A lawyer can conduct an independent investigation into your accident to determine who was truly at fault.
Florence 18 Wheeler Truck Accident Statistics
The Alabama Department of Transportation (ALDOT) defines a truck as any vehicle heavier than a light truck or sport-utility vehicle (SUV). The 8,937 trucks involved in crashes in Alabama in 2016 was the highest number in the 10-year period going back to 2007, and the 2,367 injuries stemming from these crashes was the highest total since 2006.
According to ALDOT, the primary cause of crashes involving trucks was:
Improper Lane Change or Use — 1,104 (12.4 percent)
Failed to Yield Right of Way — 847 (9.5 percent)
Unseen Object, Person, or Vehicle — 817 (9.2 percent)
Tailgating — 692 (7.7 percent)
Misjudged Stopping Distance — 504 (5.6 percent)
Defective Equipment — 399 (4.5 percent)
Improper Backing — 360 (4.0 percent)
Improper Turn — 322 (3.6 percent)
Avoiding Animal, Object, or Person — 322 (3.6 percent)
What Are the Next Steps After a Truck Accident in Florence?
The first thing to do after a commercial truck crash is to make sure you receive medical care. This is true even when you do not think you were hurt. Some injury symptoms may not appear until long after the adrenaline and shock from the collision are gone. Also, any delay in treatment could be questioned by insurance adjusters after the fact.
You should also try to take pictures of the accident scene. If you are unable to do this, ask a friend or family member to do it on your behalf as quickly as possible. Waiting even a few hours can cause vital evidence to disappear.
You will want to contact an attorney as soon as possible after the accident. Your lawyer will conduct an independent investigation and then begin negotiating for a fair and full settlement. If an insurance company refuses to provide satisfactory compensation, your attorney may take them to court to secure the compensation that you are owed.
Contact Our 18 Wheeler Accident Lawyer in Florence for Help After an Accident!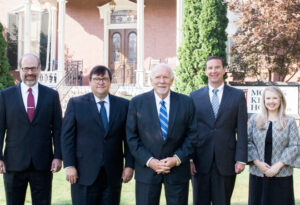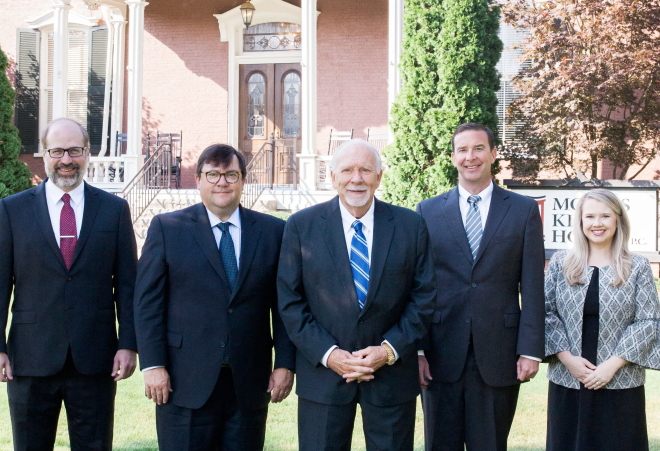 Did you suffer serious injuries or was your loved one killed in a commercial truck crash in Florence? Make sure to contact a lawyer with the right experience and resources to handle your case. Our truck accident attorneys offer a courtesy consultation to assess your truck accident injury claim and answer your questions.
If your accident case is one that we can handle, we will provide representation on a contingency fee basis. There are no fees or expenses owed unless we obtain money for you through a negotiated settlement or a jury award.  The truck accident attorneys of Morris, King & Hodge, P.C., have more than a century of combined legal experience and have been helping people in Alabama since 1966. Contact our lawyers in Florence to schedule a free consultation.